Flickr Slide Shows
This page documents my use of widgets, HTML and plugins to display flickr slide shows on my blogs. AS at August 2021, I am using wordpress plugins or wordpress now support flickr URLs with a native embed. Now I just have paste the URL. Here are my notes, developed over time. …
Here is my complete collection, in data order, so last is best.
I am experimenting with making photo shows from my flickr archive, for my wordpress blogs.  . I originally used flickrslideshow.com and then looked at https://flickrembed.com as the flickrslideshow was failing strangely. In June 2020, I decided I need to explore the plugin route also. This route was complicated by the deprecation of flash, and flickr changed ownership. The embed site seems broken and so I have now installed "Responsive flickr slide show" plugin, let's see what happens? 😁
Using the plugin
[fshow]
I can't imagine why I haven't used this before, it's very easy.
This has been installed on the wiki and blog; on the blog just paste the set URL into a block. WordPress takes care of the rest.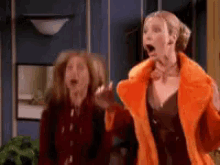 Using slide show
The flickr slide show, once working code is still held in CODE1 custom field, perhaps I need to install flash now that I am using Firefox, on the other hand, Flickr have deprecated this solution.
Using embed
Here it is, from https://flickrembed.com/ ….
%CODE2%
The code generated needs some small tweaks. It generates the following style comment,
<iframe style="position: relative; top: 0; left: 0; width: 100%; height: 100%"  src="…
It needs
<iframe style="position: relative; top: 0; left: 0;"
width="600″ height="500″ src="….
This still ain't quite right, I need to get the height right or auto'd.
The generated code works in a naked HTML file, it's something to do with outer level CSS statements. (I think.)
Plugins
For wordpress, I might need to use Plugins.

https://majweb.co.uk/flickr-set-slideshows-for-wordpress/
There are more.
---